Have you ever wondered how to generate real estate leads and also qualify them using Quiz?
Buying real estate leads from these 9 best real estate lead generation companies (2021) might be a good choice. But it's definitely not good in the long run.
If you haven't thought of using a real estate Quiz to generate more leads and also qualify them… You should read this blog carefully because this is a very powerful strategy that can help you dramatically grow your business!
So, now I'm going to show you exactly step-by-step how to strategically use Quiz and skyrocket your real estate career. You can first check out EOwn real estate Quiz and Graphic Content here.
#1: The 2 biggest benefits of using Real Estate Quiz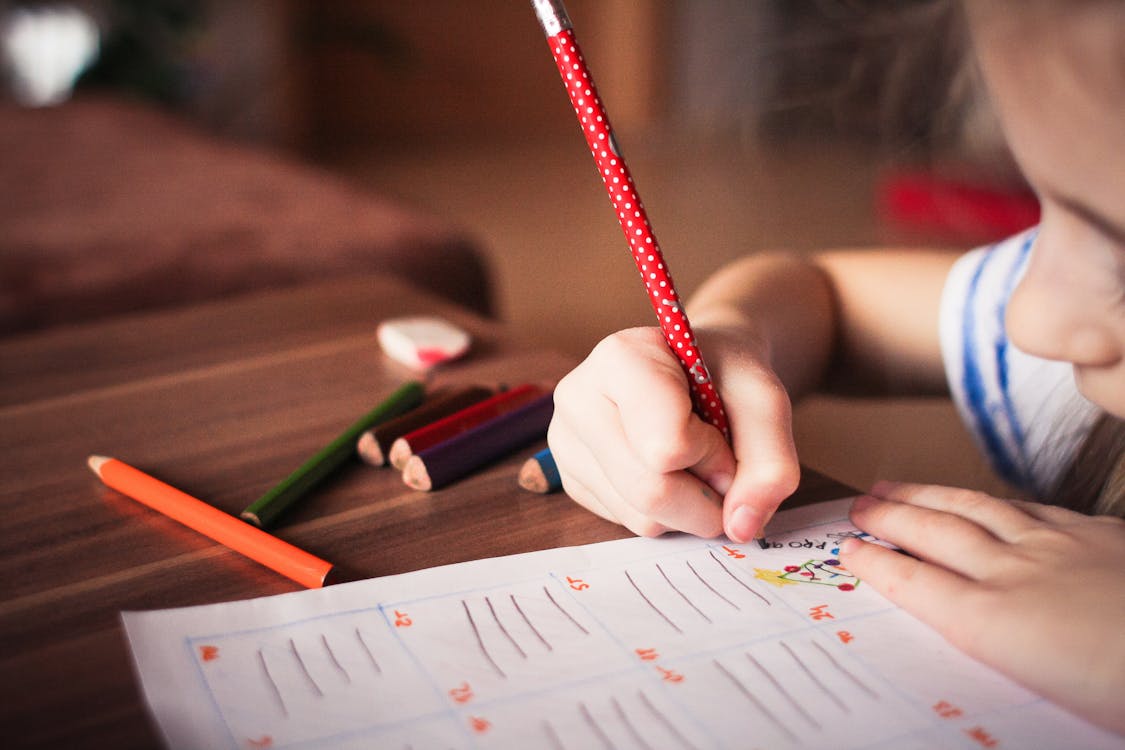 1) Get more new real estate leads in a record time
According to Slate.com, BuzzFeed Quizzes can generate roughly 300,000 to over 10 million views… So, just guess how many leads you can get with this insane amount of traffic.
Of course, if you're just getting started, you don't have millions of followers or a huge marketing budget… However, it still can help you attract a decent amount of new leads, and definitely, less is still MUCH better than none!
But don't get me wrong… I'm not trying to convince you to create some random questions and hope that it will bring you a good return on investment. Of course not… you need a comprehensive strategy to create and promote it properly!
Considering this report, a well-designed quiz is much more effective than a purely-text quiz, and specifically, it can reach the conversion rate of 50% using a well-designed quiz… This is an insane CR compare to many other available strategies!
2) Qualify your leads at the very first step
It goes without saying that you want to get as many leads as possible, but it's really no mean in spending tons of hours dealing with unqualified leads.
Because in the end, probably the only thing you will get out of those leads is just months of time wasted. That's why you want to use Real Estate Quiz to pre-qualify your leads and real estate email templates to convert your leads at the very first step in order to make a proper final decision of whether you want to spend time chasing them or not.
#2: How to use Real Estate Quiz properly and effectively
1) Start with the end in mind
Before getting into designing or creating your own quiz you need to have a specific goal first. It's because you want to generate more leads or you want to qualify your current leads… Then, more specifically, what is the demographic that you're targeting on.
Are they first-time homebuyers, or they're retired homebuyers or do they want to invest in real estate? Knowing this will help you incredibly increase the conversion rate!
For example, let's say if you want to target first-time homebuyers, your Real Estate Quiz should have something like this: "Complete this 7 questions Quiz to figure out your first and best house in New York"
You need to understand exactly your targeted audience in order to up the chances of attracting them and also expanding your reach using your own Quiz.
Read more:
2) Brainstorm and create your Real Estate Quiz questions
No worries, even if you are not very creative, you still can create tons of interesting Quiz yourself after finishing reading this post… Besides, I will give you a lot of examples and templates in sections 3 and 4 so that you can employ this strategy immediately.
3) Choose the platform to promote your Quiz
Don't discount this step… You see, there are HUGE differences in publishing your Real Estate Quiz on Facebook and Google.
If you want to promote your Real Estate Quiz using Google ads, your questions need to be really focused on the people who have already had the idea of buying a new house. Because they actively research!
By contrast, if you want to promote your Real Estate Quiz on Facebook. Your content will be broadly delivered even to someone who has never thought about moving to a new place. And the same approach when it comes to Instagram.
Check out how to generate leads on Facebook (even if you're a new real estate agent here).
#3: Attracting new leads using Real Estate Quiz (Why you should focus on design?)
"Wait! Exactly, how does a Real Estate quiz can get me new leads? What if they don't provide their email and their phone number?"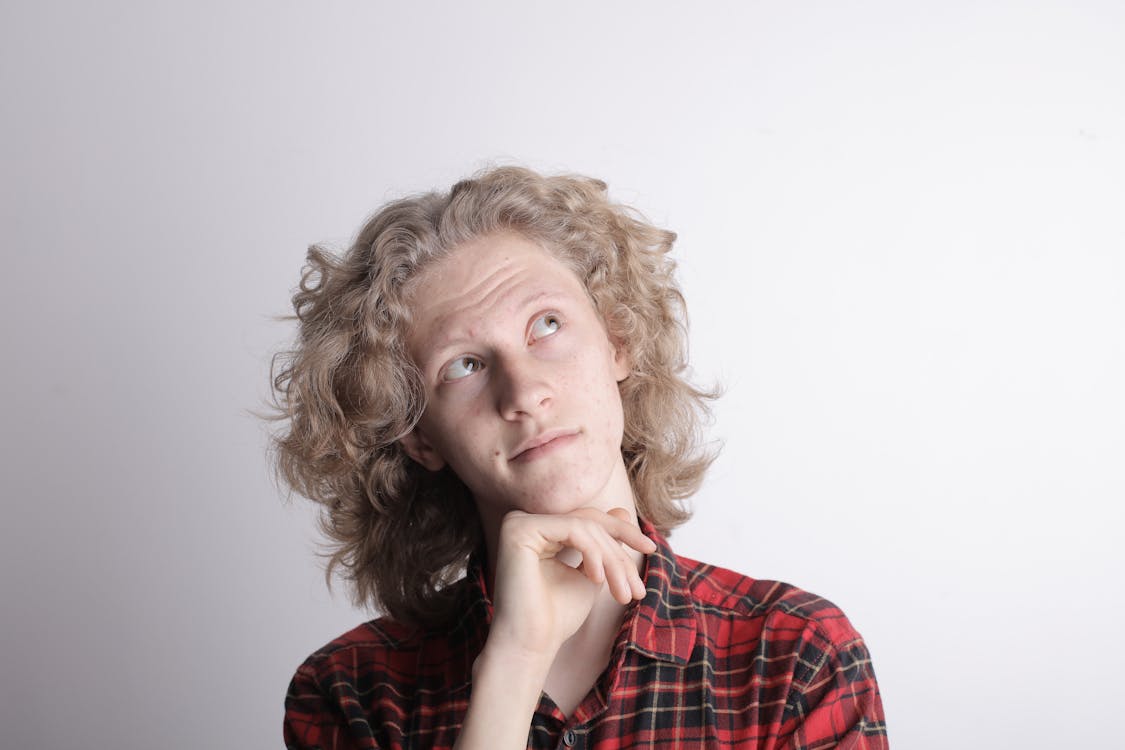 That's a very good question to ask. Of course, getting traffic does not always mean getting new leads. If you want to truly get new real estate leads, you have to be able to make a quiz-taker enter their contact information, especially their email address.
And the only way for you to do that is to NOT giving them the answer immediately. But require them to enter their contact information if they want to get the result of their Real Estate Quiz.
That's why you need to make your Real Estate Quiz become very attractive and very interesting. Moreover, as I mentioned earlier, a well-designed Quiz can even reach a conversion rate of over 50%. And that's also why the design part can be considered the most important part!
So, you can check out a very well-designed and extremely successful Real Estate Quiz Free here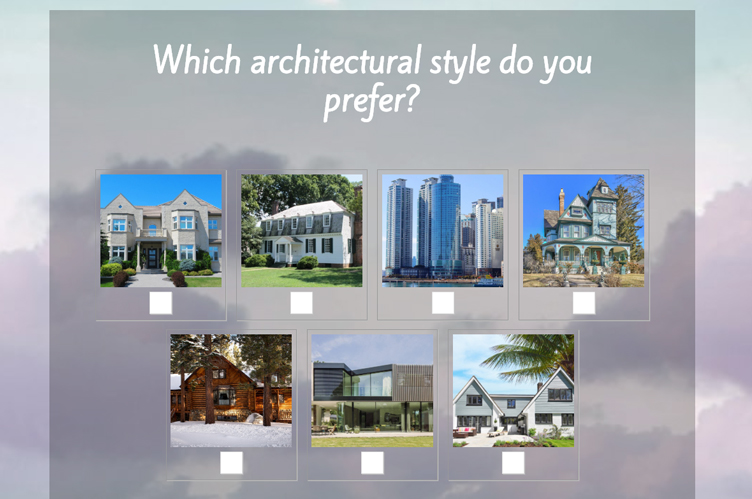 Here are our done-for-you Quiz & Graphic content templates that you could use immediately

#4: Qualifying leads using Real Estate Quiz (Why you should focus on the questions?)
Remember: "Who asks question control the conversation". Ask the right questions, not only you can help you figure out a lot of precious information to use but also you can help recognize whether your potential customers are trying to lie to you or not!
So here are some of the questions you could ask your potential customers in your Quiz:
#1: "Can you tell me more about why you're interested in selling/buying?"
This first question is very critical in your real estate Quiz. It provides you the motivation of your potential buyers/sellers. And also let you know whether they are in the emergency or not.
Besides, it can also help you guess whether they are a decision-maker or not. If they start with something like: "My wife wants to…", "My parents…", "My husband wants to…". Now you can say that probably they are not a decision-maker – NOT very accurate but it helps you foretaste who you are talking to!
#2: What Type of Property Are You Looking For?
There is nothing to argue on the importance of this question. Of course, as a real estate agent, you MUST try to figure out exactly what are types of properties that your prospects are looking for.
You absolutely don't want to treat a real estate investor the same way you do with a first-time homebuyer. For example, you want to show a real estate investor some rental houses so that he or she can purposely think of the money-making potential of that particular property.
By contrast, you should show some condos, townhouses, family homes,… to your first-time homebuyers so that they could think of the days they live with their family in this dream house.
#3: Exactly, what are you looking for in a real estate agent?
Now, I really like the term: "exactly". It triggers their brain and forces them to truly brainstorm and give you a detailed answer!
This question also helps you understand precisely what are their expectations of you – as a real estate agent. Then, you don't need to guess anymore, because you can truly focus on those requirements and help them fulfilled their hopes.
This will practically help you generate real estate leads like an expert (even if you're a new real estate agent), at least, in your potential customer's opinion.
#4: Are You Currently Working with Another Agent?
It drove me crazy many times when I know that most real estate agents didn't ask this question just because they're afraid of offending their potential customers. No… you have to ask this question!
Just imagine what it looks like talking to a prospect who is working with another real estate agent but you don't even aware of that…
A lot of people actually work with more than one real estate agent at the same time. And of course, asking this question can't assure that you will get an honest answer! Probably they will lie to you. But again, it will help you guess, and it's totally better than knowing nothing.
In fact, a qualified lead working with 2 real estate agents at the same time is NOT very different from an unqualified lead. You don't want to spend a huge amount of time dealing with these leads – Who are always have other options on the table.
#5: Are You Financially Capable of Buying a Property?
It's always about money. The objection, the obstacle, the hesitation,… is always about money. If money is NOT a problem, your prospect will take action almost immediately!
That's why it's very critical to have an accurate understanding of their financial budget. So, one of the most important questions you should ask your leads is this one. Finding out exactly how much they're willing to spend makes up a high odds of whether you can make a successful transaction or not.
#6: Are You Pre-Approved by a Lender?
Ok, I can't stress enough how important it is to know whether your potential customers are pre-approved by a lender or not.
As a real estate agent, knowing this will save you a huge amount of time. If they have already been pre-approved for a mortgage. It's great! They are qualified enough for you to spend time chasing them. If not, what you should do is not trying to close but giving them a reference to your trustworthy lender and educating them about the process.
This will set a good foundation for your future business!
#7: Do you have a specific timeline
If your prospects just started and have no idea about how soon they will make the decision. You probably need to spend 6-12 months, even more, to chase them, help them, and finally try to close them. It will cost a lot of effort!
For people who have a specific timeline, for example, they want to find their dream homes within 1 month from now… They are the true potential customers and it's worth your time to truly help them. And of course, you'll close a deal much faster and better!
If they are unsure and tell you something like: "Nah, I don't know, I'm just looking around". High chances are they are just some "looker" entering a shop and then quit without buying anything!
Conclusion:
Using Quiz is just one of many ways to generate real estate leads in 2021 (even if you're a new real estate agent and don't have any experience).
It's important to try as many strategies as possible. Just to make sure you can figure out which one will work best for you.
Being a real estate agent can earn you a huge amount of income
However, the starting process can be difficult sometimes.
– EOwn.io